High-Brow Aspirations
Lady Gaga often mentions that she aspires to be more than just a pop-star. Her idols are high-art superstars such as Marina Abramovic, Andy Warhol, and Jeff Koons who created a sculpture of LadyGaga for her latest album ARTPOP.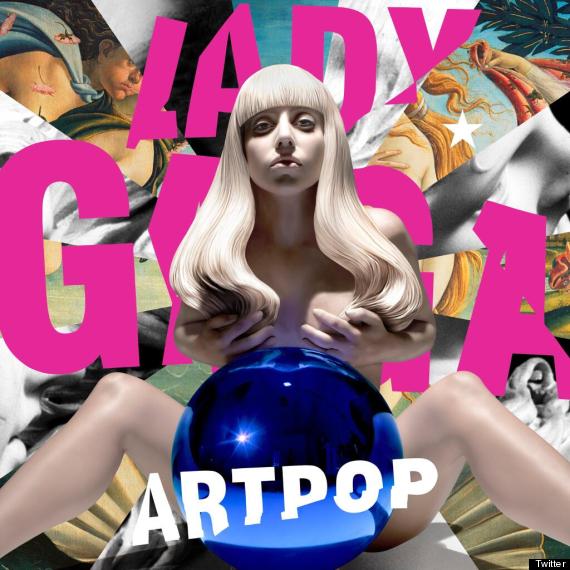 Gaga is not the only mainstream musician with such aspirations. On the 10th of July, 2013, Jay-Z performed an Abramovic-inspired endurance piece at Pace Gallery in New York City, where he lip-synced for six consecutive hours the lyrics to Picasso Baby whose opening lyrics are: " I just want a Picasso in my casa / No, my castle."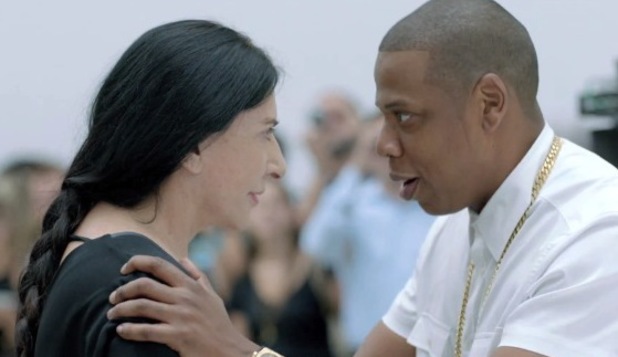 Like Gaga and Koons' collaboration, Jay-Z's hobnobbing with the echelons of the contemporary art world is an attempt to gain high-art/white-gallery street cred, but it's also an opportunity to harness the derivatives of their interactions into commercial marketing channels—Jay-Z's performance was filmed and edited into a music video. When Jay-Z name-checks artists in his lyrics such as Jeff Koons, Jean Michel Basquiat, Shepard Fairey, and Mark Rothko (Lyrics from Who Gon Stop Me: "Pablo Picasso, Rothko's, Rilke's/Graduated to the MoMA, and I did all of this without a diploma."), he is communicating the idea that he is both an art aficionado and wealthy enough to spend millions of dollars collecting art-objects. After all, it's much expensive to buy a Rothko painting than it is a new Lamborghini. Purchasing expensive art is one of the few ways that the super-rich can truly distinguish themselves, and gain access to art-circles that 'commoners' could never even dream of attending.
Art snobs proudly present their aesthetic dispositions in order to alienate themselves from commoners while believing that they are elevating their own social status. However, there can never be a clear divide between the aesthetic taste of different groups of people. Culture is generated by conversation, and high-brow and low-brow constantly intermingle as exemplified in the kitschy pop art of Eduardo Paolozzi or Roy Lichtenstein—who appropriated images from DC Comics' Secret Hearts series.
One of the most prestigious contemporary art fairs is Frieze which takes place every year in October in London's Regent's Park for approximately four days–not including the VIP private view the day before the fair is open to the public. While Frieze is primarily a commercial art market that brings together the world's top art galleries into contact with ultra rich collectors, it has also incorporated a series of free artist and curator talks akin to a pop-up university. Nevertheless, you'd be naïve to think that Frieze caters to the masses. In fact, in 2013, Frieze reduced the number of tickets sold to the public by 20% not because there was a lack of exhibition space for visitors but rather to ensure that the ratio of invited visitors isn't too diluted by the general public—creating a situation where everyday of the fair in 2013 was sold out for the public.
While Frieze 2013 presented some works art that would be ilegible to the laymen, most of the works were accessible either as conventionally beautiful objects that are often shiny or as humorous and incongruent objects/images. Indeed, you don't have to have a degree in art history to be entertained by Dan Perjovschi's Freedom of Speech 1, Elmgreen & Dragset's witty Tombstone dedicated to Tomorrow, or by Nicola L's comic and surrealist Woman Ironing Table.
[Dan Perjovschi, Freedom of Speech 1, 2010, Galerija Greggor Podnar]
[Gravestone dedicated to Tomorrow from Elmgreen & Dragset at Massimo De Carlo, 2013]
[Nicola L, Woman Ironing Table, 2005]
Takashi Murakami's 'super flat' style is also highly accessible to gallery newcomers as it appropriates pop cultural elements such as comics, capitalist consumerism and fetishized sexuality. Murakami has also contributed to popular culture through his long-lasting collaboration with Louis Vuitton's series of handbags.
[Naked Self Portrait with POM (Gold) by Takashi Murakami, 2013] 
[Murakami's Pink Circus: Embrace Peace and Darkness within Thy Heart, 2013]
Strolling through Frieze Art Fair, one can almost forget that this is a marketplace rather than a museum. And yet, What on earth would move someone to pay over $10 million to purchase any of Jeff Koons' sculptures (One of Koons' balloon dog pieces was recently sold at Christie's for $58.4 million) ?
[Jeff Koons' sculptures at the Gagosian gallery booth in Frieze; including Sacred Heart (Blue/Magenta) ]
According to acclaimed sociologist Bourdeua "taste classifies, and it classifies the classifier." Perhaps, the buyer of a Koons piece believes that he/she is projecting an immeasurable amount of wealth and prosperity while indicating some sort of sophisticated aesthetic. And yet, one can't help but wonder if that money could have been spent more wisely. Overall, the incestuous relationship between high-brow art and pop-culture can produce some magnificent products, but in an a-la-Gaga manner, it can also falter towards a 'bad romance.'